My week has been a bit of bummer.  I got a new laptop for my birthday last month and last week I started to get the dreaded blue screen… so thankfully I got everything backed up, but I'm waiting for new discs from the manufacture that is "suppose" to solve all the problems… we'll see.  So I'm back to my old computer till my laptop is revived.   My old computer speed is driving me crazy… I knew it was slow when that was all I knew… but after having my laptop & being awakened to the processing speed that was possible, I have no patience for the old computer.  Plus I've had a stomach bug for the since Tuesday.. so I'm fighting the grumpy bug.
So I thought I'd show you guys something that makes me smile,  the shell art I made in our Board & Batten bathroom.  It's sitting on the ledge shelf.  I was inspired by The Lettered Cottage's Shell Boxes.  Layla's mom makes them and sells them… they are GORGEOUS… just out of my price range at the current time.
So… I made my own version.  I painted an old frame white & I painted the cardboard backing of the frame white too.  Then I just hot glued some beautiful shells I had right onto the cardboard backing.  My daughters and I picked out the most unique shells that we've collected during trips to the beach.
I love this little beach reminder…
Linkin' up here…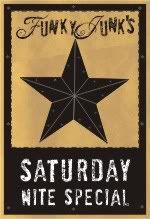 Domestically Speaking
Hi Friends & thank you bunches for visiting! :-)
I am so grateful for each and every one of you who visit me, inspires me, and have left me sweet comments letting me know that I've inspired you too. You can
contact me here
.