I've got another Pottery Barn hack for you all.
A few weeks ago, when we were at the beach, we found a bunch of driftwood… so along with collecting shells, I had the kiddos gather some driftwood for me too.
I took this mirror that I had removed from the living room when I did some rearranging a while ago. It had been sitting in the hall closet (hence the dust!).
I bought it at Big Lots for $1.50. It originally was a gaudy gold, but it's been spray painted black for a while.
Then I just played around with the driftwood, trying to come up with the best layout.
Pottery Barn's mirror is bigger than mine & $150!
for only $1.50!
Mine was larger driftwood pieces, because that's what my beach had.
I put it in my beach alcove upstairs.
Are you ready for summer yet?
Starting Sunday night @ 7pm the Countdown to Summer Party will begin!
I want to see all your summer goodies… recipes, decor, activities for the kiddos, etc… help us get ready for summer.
Linking up to the following wonderful parties: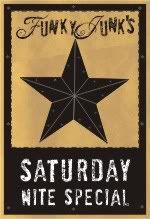 Domestically Speaking
Hi Friends & thank you bunches for visiting! :-)
I am so grateful for each and every one of you who visit me, inspires me, and have left me sweet comments letting me know that I've inspired you too. You can
contact me here
.