Every few weeks or when my overwhelming love for something needs to be shared… I have what I like to call, For the Love Of.  This week I'm crushing on Mason Jars!  I've always loved them, but this week they've been glaring at me.  I think it's because we've been having beautiful Spring like weather for the last few weeks here in So. Cal. and my brain is already turning towards Spring/Summer décor.
Let's check out some of the beauties I found… mostly with the help of my BFF, Pinterest.
These are the mason jar candle holders I made a few years back.  You can click the photo to get to the tutorial.
Mason Jar Soap Dispenser
Mason Jars and Pipe Clamps for storage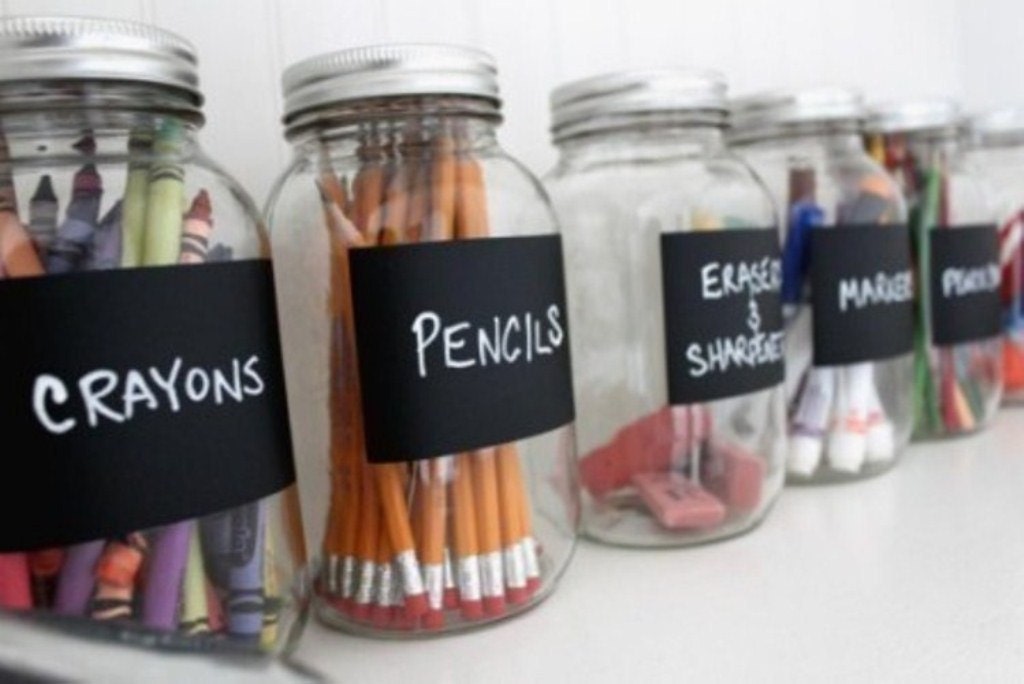 More storage ~ Mason Jars and Chalkboard Labels
Mason Jar + Burlap = Adorable Vase
Love this idea for a party!
Herb Garden
Lights
So how about you?  Are you a mason jar lover too?
Domestically Speaking
Hi Friends & thank you bunches for visiting! :-)
I am so grateful for each and every one of you who visit me, inspires me, and have left me sweet comments letting me know that I've inspired you too. You can
contact me here
.