Now that we've had the unofficial start of summer, Memorial Day, and the school year is winding to a close (we've got 5 school days left) it's time to bring on those later, lazy dinners.  I love eating outdoors in the cool of the evening.  With the heat we can get sometimes, the evening is the only time we want to go outside.
Here's some great photos to inspire you to drag your meal outside…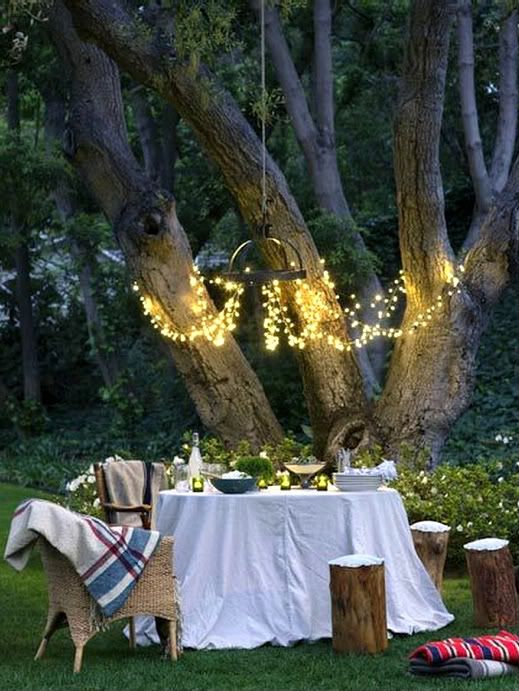 Do you enjoying outdoor dining during the summer too?
Domestically Speaking
Hi Friends & thank you bunches for visiting! :-)
I am so grateful for each and every one of you who visit me, inspires me, and have left me sweet comments letting me know that I've inspired you too. You can
contact me here
.