Happy Weekend Friends!  It's starting to feel like fall… the weather has been slightly cooler (no longer in the 100's – yeah!) and the evenings have been wonderful.  One of the big highlights of fall for our family revolves around apples.  We live just a short drive away from a local apple picking area.  Once the weather cools we make several trips up the hill to enjoy all things apple.  So today I thought I would share with you guys a roundup of some wonderful apple recipes to help get us all ready for fall.
Here's more on these awesome apple recipes…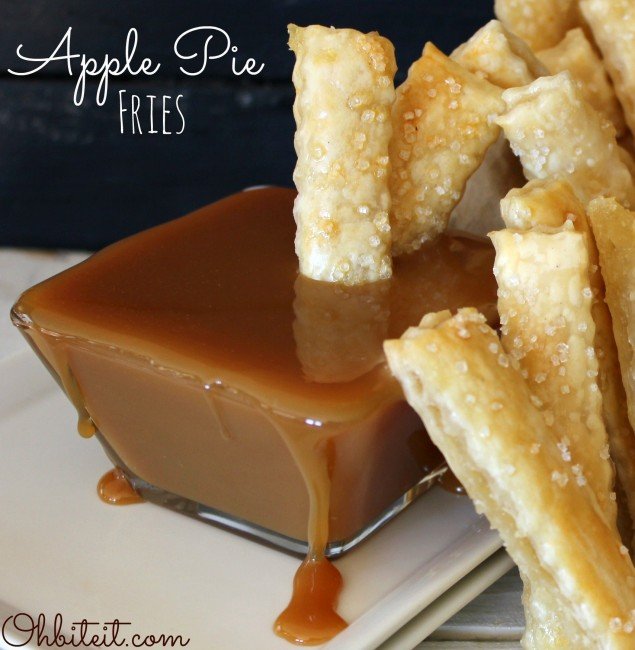 Apple Pie Fries from Oh, Bite It!
Apple Pie baked in an Apple from Heather's French Press
Apple Fritters from Seemingly Greek
Hot Caramel Apple Cider from Making Lemonade
Apple Chips from Creative Cain Cabin
Apple Upside Down Cake from King Arthur Flour
Baked Cinnamon Raisin Apples from Silly Pearl
Rustic Apple Tart from Sprinkle Bakes
Spinach, Apple and Glazed Pecan Salad from Homework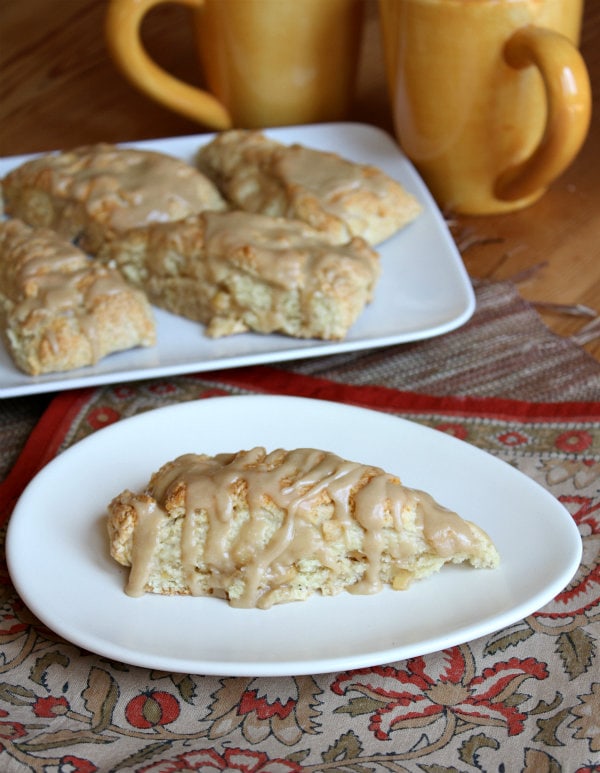 Caramel Apple Scones from Recipe Girl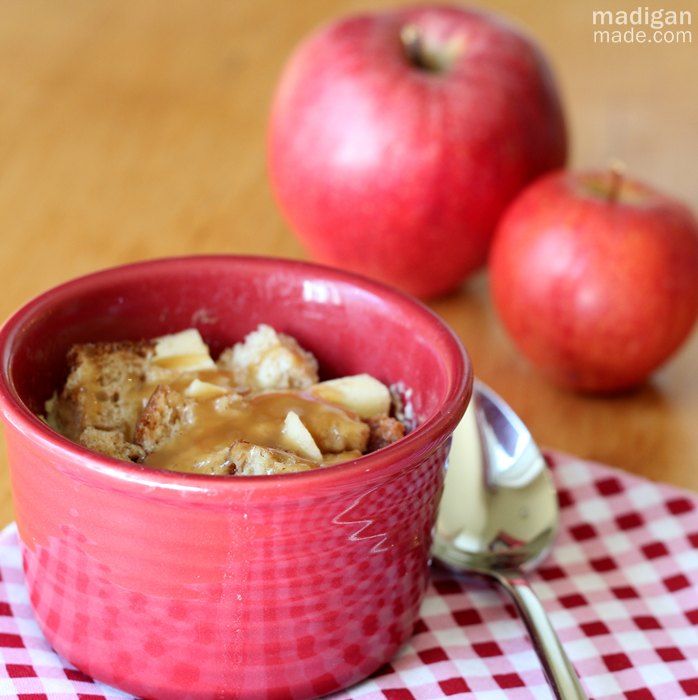 Caramel Apple Bread Pudding from Madigan Made
Apple Pie Cupcakes with Salted Caramel Icing from Cupcakes and Crinoline
And in case you missed it yesterday…
I shared my Apple Poppers.
Ok… I'm ready to get my baking on!  Have a wonderful weekend Friends!