Yesterday I was in my baking frenzy, but I got a bit sidetracked when I dropped my Jujube off at preschool.  I saw the coolest craft that they made last week & I had to go home and try it.
These are the supplies you need:
1 cup of boiling water
3 tbsp of borax
pipe-cleaner
food coloring (if desired)
jar (with a wide enough mouth for the snowflake)
string or twine
pencil
This makes 1 snowflake!
Cut your pipe-cleaner in 3 even pieces.  Twist them in the center to form a snowflake. Trim the ends of the snowflake, if needed, to fit in the jar.
Tie one end of the twine to the top of the snowflake and the other end of the twine to a pencil.
Pour 1 cup of boiling water into your jar.
Add 1 tbsp of borax at a time, stirring between each adding.
Once the borax has been mixed well (it's ok if a little is at the bottom), add the food coloring if you desire.
Now place your snowflake in the water / borax mixture.
Then wait… this is the hard part, till tomorrow…
In the morning you will have this beautiful creation!
It's so shiny pretty!  Here's the one I did with blue food coloring…
This is a great Christmas presents for the kiddos to make (just watch the boiling water) & cheap, especially is you have all the supplies on hand as I did.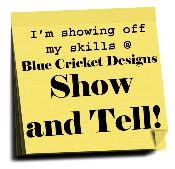 & The Shabby Chic Cottage's Transformation Thursday!
Edited… Joining Hope Studios Ornament Party
& The Inspired Room's Holiday Linky Friday