Burlap Centerpiece with Recycled Tin Cans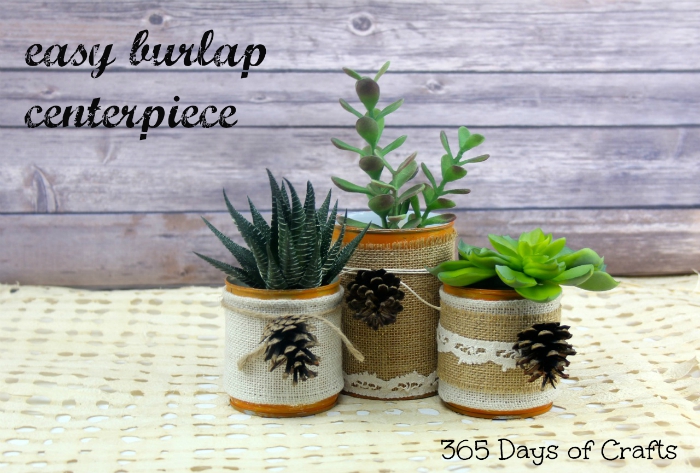 Make an easy fall burlap centerpiece with recycled tin cans, burlap and scraps you have around the house. Burlap feels like the perfect material to use for autumnal decorating and and it is neutral in color so it goes with almost anything. Plus it adds a nice texture.
If you would like to visit 365 Days of Crafts and for more Fall decorating ideas try these links:
Recycled jar harvest terrariums
Supplies for Fall Burlap Centerpiece:
Burlap
Tin cans – cleaned and dried
Cotton lace
Jute cording
Acrylic paint and paint brush
Pine cones
Hot glue gun and glue sticks
Covered work surface
Scissors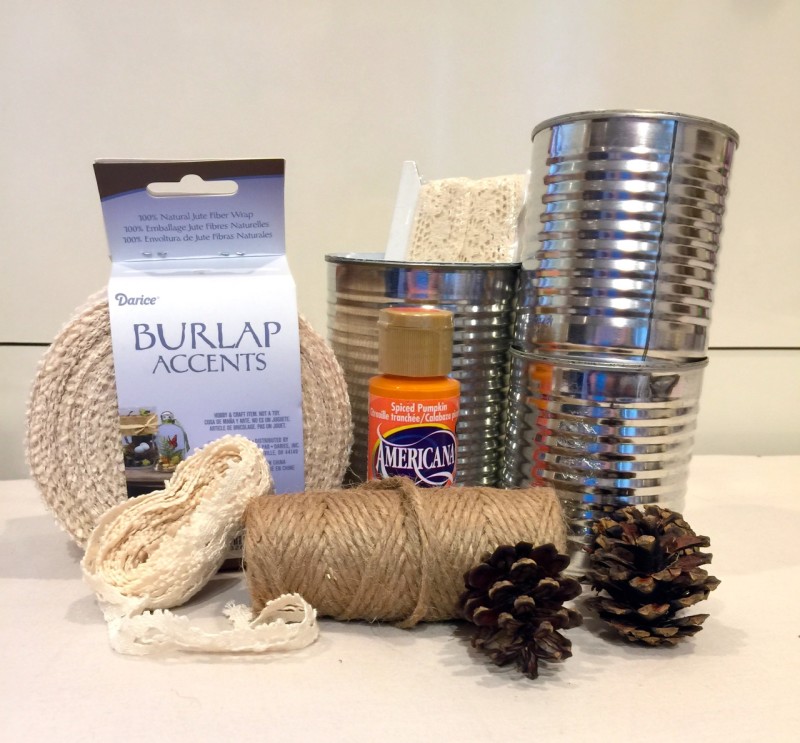 Instructions for Fall Burlap Centerpiece:
Wash and dry tin cans. Select 2-3 different size cans. Apply orange paint to the exterior of the can. You can leave it thin and wispy or apply another coat. Allow paint to dry.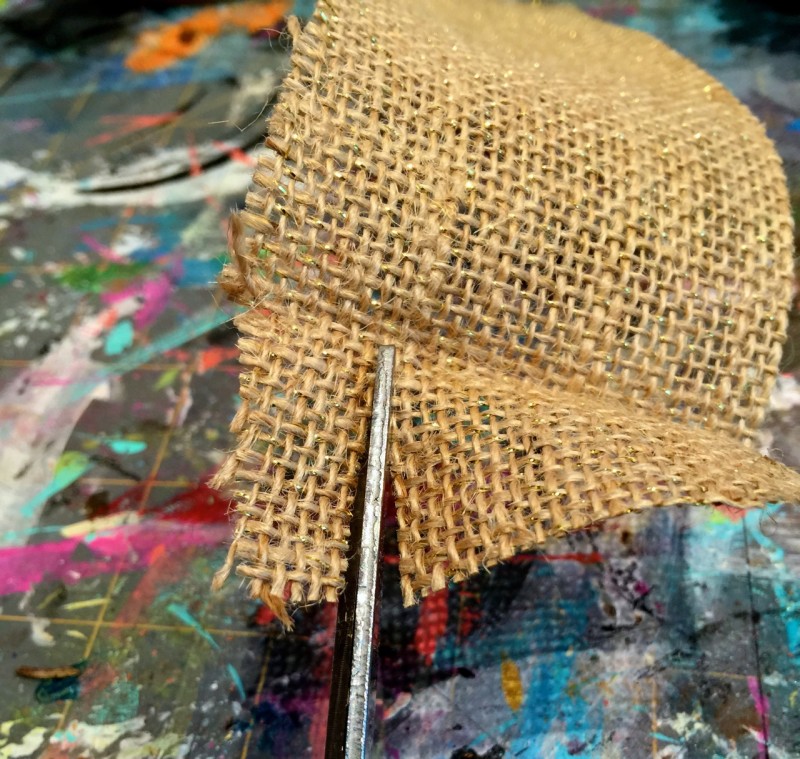 2. To cut burlap start on the finished edge. Measure the amount needed by holding it up to the can and deciding the amount of coverage desired. Snip a cut mark into the burlap. Follow along a thread of the burlap and this will help to keep your lines straight.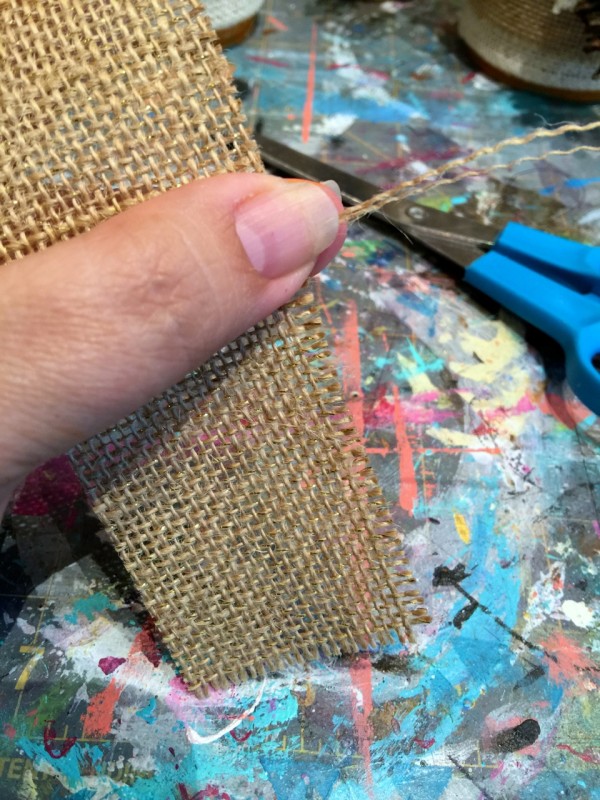 3. Once you have cut along the edge of the burlap, then you can remove a few strands of the burlap to create a fringed edge.
3. Use the hot glue gun to adhere the burlap to a can. Then use the burlap ribbon to wrap around the other two cans. Adhere the burlap ribbon with hot glue.
4. Cut the cotton lace to size and adhere with the hot glue.
5. Cut jute cording with enough extra to allow for a knot. Wrap around the can and tie in a knot. You can trim the excess.
6. Trim a couple of the pine cone leaves off with scissors or remove with your fingers. This will help the pinecone to adhere to a flat surface better.
7. Apply a small dollop of hot glue onto the knot and place the pinecone onto the dollop. Hold in place for a few seconds. BE CAREFUL not to touch the hot glue. It hurts!
8. Add plants of your choice to the tin cans. Fake succulents were used in the burlap centerpiece.