I have quite the craft stash!  Between stuff I've purchased and never used and stash I've gotten from blogging conferences… I have lots!  So my friend Kathy came up with the great idea of having a craft supply giveaway.  So myself and 4 of my blogging friends are each doing a craft supply giveaway.
Craft Supply Giveaway
The photo above is what the winner of my giveaway will receive from me.  You can enter my giveaway here in this rafflecopter entry form.  Check out the photos and links to the other giveaways below.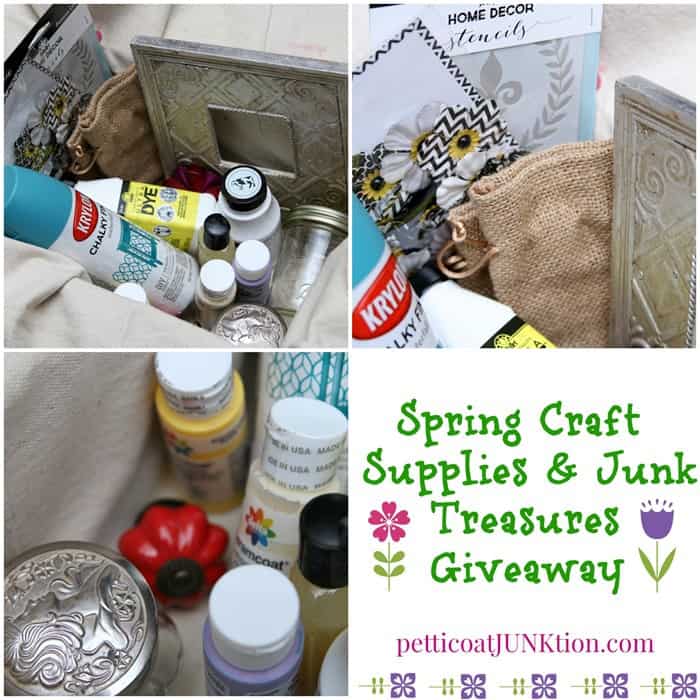 Petticoat Junktion's Craft Giveaway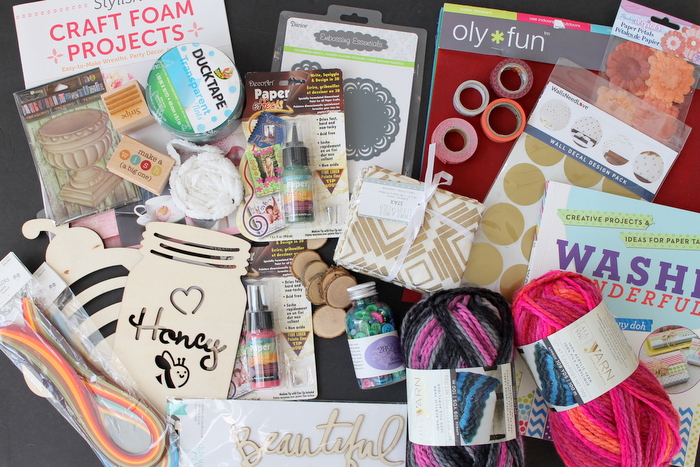 The Country Chic Cottage Craft Giveaway
My Mom Made That Craft Giveaway
Postcards from the Ridge Craft Giveaway
Good Luck Everyone!!!