Hello, it's Carrie from Lovely Etc. here again. I don't know about you all but I am so ready for Spring. It may still be cold and snowy outside but I am more than ready to add some touches of spring inside. I am loving the soft, beautiful look of watercolors and new throw pillows are always a great way to brighten things up, so I figured why not watercolor pillows?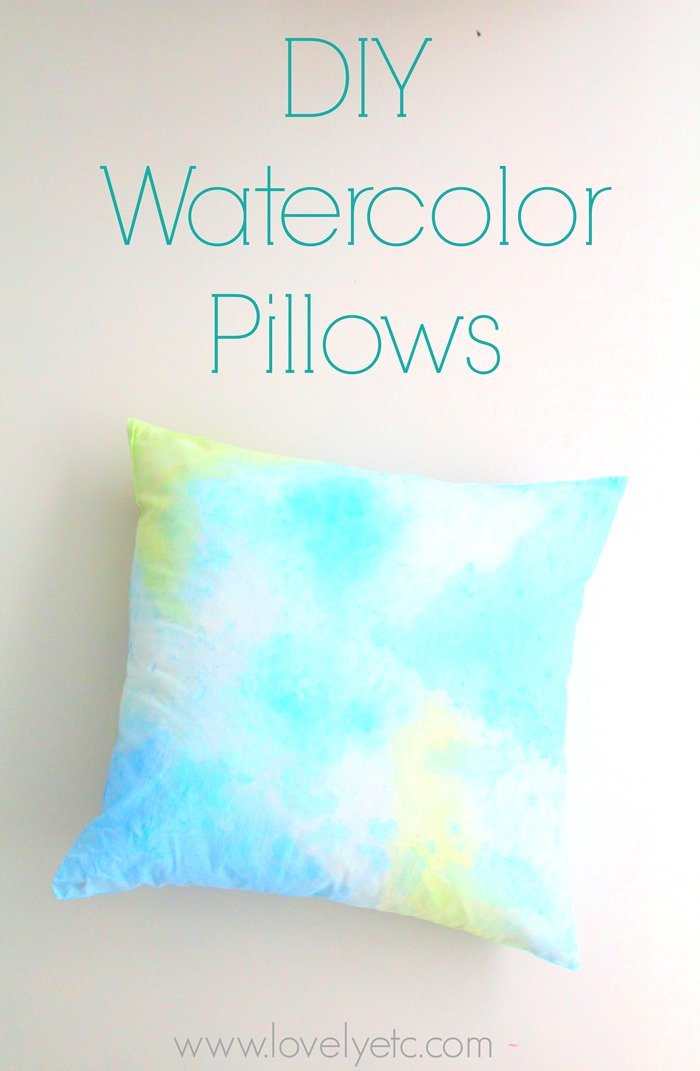 I've painted pillow covers a few times before (including these stenciled pillows and these ikat tie-dye pillows), so I knew it could be done quite easily. These watercolor pillow covers were super simple and inexpensive to make. And you don't even need actual watercolors to get that perfect watercolor look – just regular craft paint.
Materials
white pillowcase
craft paints
fabric paint medium (you can find small bottles of this with the craft paints or fabric paints)
paintbrush
needle and thread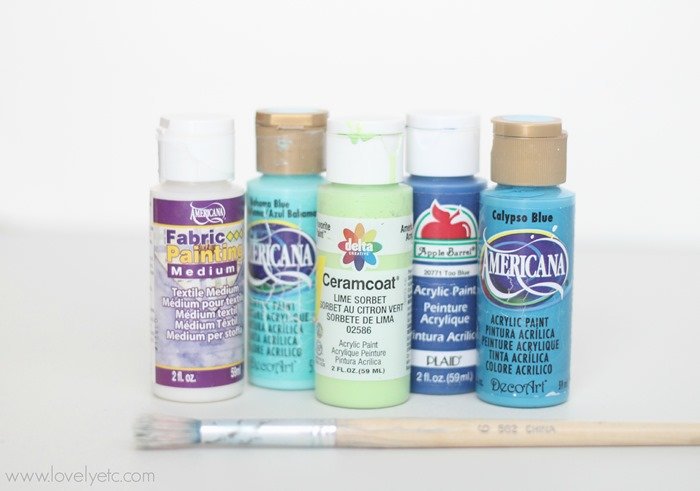 Watercolor Pillow Covers
I started out with two plain white cotton pillowcases from Ikea – the kind that go on standard bed pillows. If you happen to have a white throw pillow cover, that is even better, but regular pillowcases tend to be less expensive and easier to find. I cut the excess off the bottom of the pillowcases and used them to experiment with my paint colors.
To get the soft watercolor look, you need to mix the craft paint with a little fabric medium and lots of water. This takes a bit of trial and error, but I used approximately three drops of paint, ten drops or fabric medium, and several tablespoons of water. I just mixed my paints in some plastic cups. Then use a paintbrush and paint swaths of color onto your pillowcase. If you are planning to paint only one side of the pillow cover, be sure to put some cardboard or plastic between the two layers of fabric while painting, but if you are painting both sides anyway, you can skip this step.
When your pillowcase is completely dry, insert a throw pillow insert, fold the cut edges in to make a straight line, and sew the open edge closed.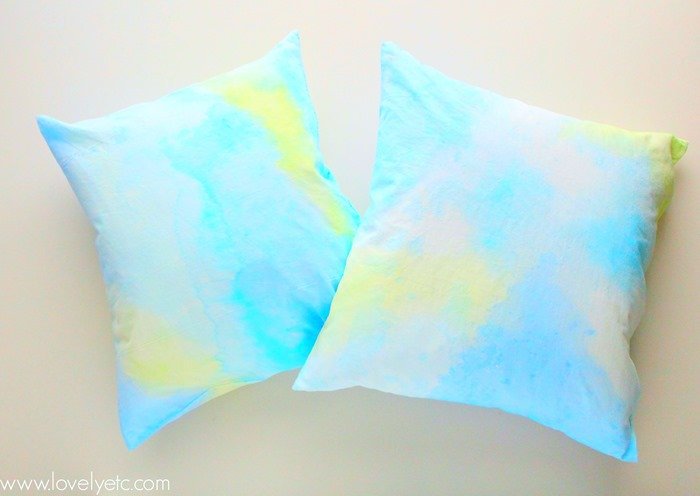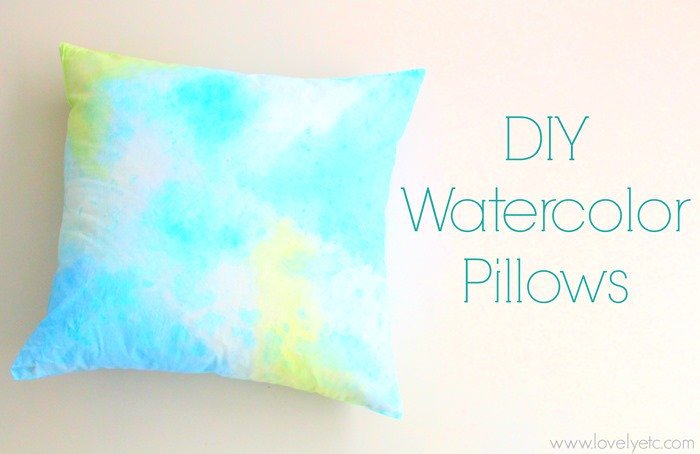 A perfect pop of color! I have a painted duvet cover in the works as well, so be sure to follow along with me at Lovely Etc. on Facebook and Instagram so you don't miss anything!