Framed Burlap Monogram Wall Art
Man, I just love burlap! What about you guys? I put together a special burlap monogram project to share with you today. I want to thank Maryann for inviting me to join in this fun burlap series.
My name is Kathy and you can find me over at Petticoat Junktion. I love painting furniture, junkin' with friends, and creating unique home décor from my found treasures. I'm married to a retired Army guy. We have two children and four grandchildren. The oldest grandchild will soon be 18. That should tell you a little about my age. I graduate from college in the Spring of 2016 with a degree in Computer Science. Don't let anyone tell you you're too old for something new!
Enough about me let's get on with the project.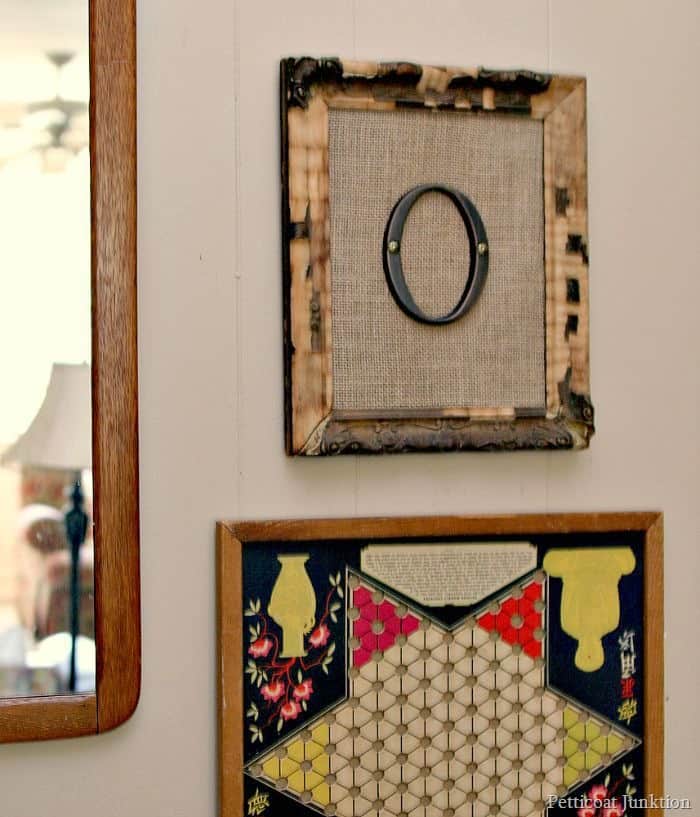 Monogramed home décor seems to be everywhere these days. This is my first monogram diy project so I'm a little behind the power curve. Our last name is Owen so that explains the O.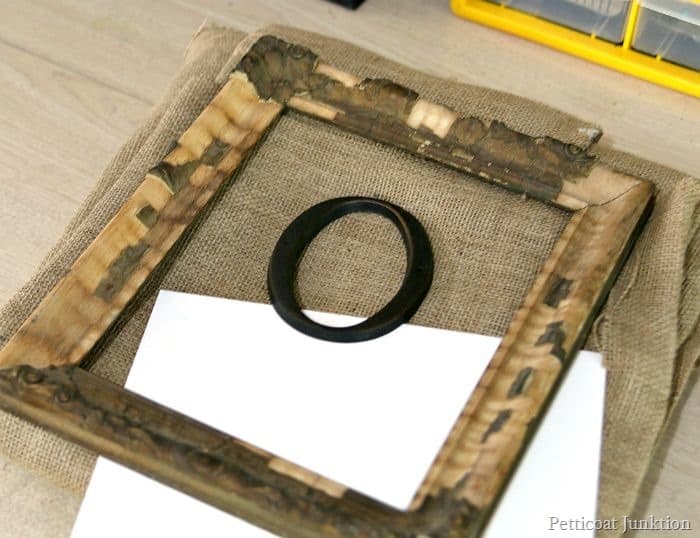 Project Supplies
burlap
new or vintage frame ( mine is an 8×10)
mat board or piece of wood to fit frame

metal or wood initial letter
Tools you may need – staple gun, glue, tape, hammer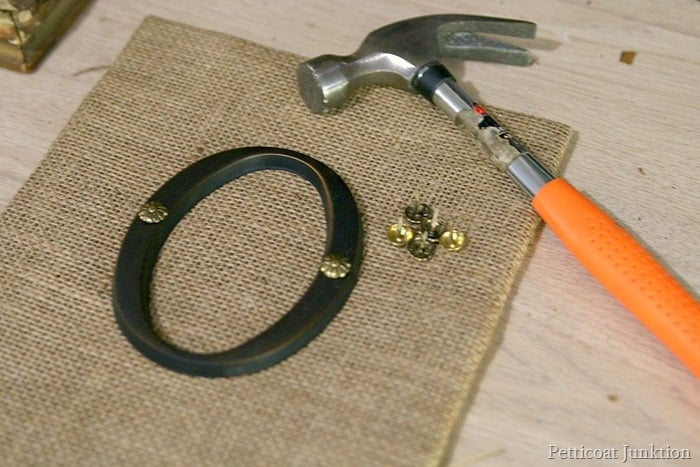 I cut the burlap large enough to wrap around the mat board and staple to the back edge. I stapled close to the edges all around the back of the board. I used a thick mat board I had on hand for the inside of the frame but a piece of wood or even the glass from the frame would work too. Of course, you would want to use glue or hot glue on glass. The metal "O" letter had a screw hole on either side. I used upholstery tacks to adhere it to the board.
One tip about the burlap covered board or mat. Make sure you can wedge it tightly into the frame then there is no need for a backing or nails to hold it in. Makes the project really easy.
I just popped the burlap covered mat with the monogram into the back of the frame. I did put some clear wide Scotch brand shipping tape over the edges of the burlap in the back. You know how that stuff frays!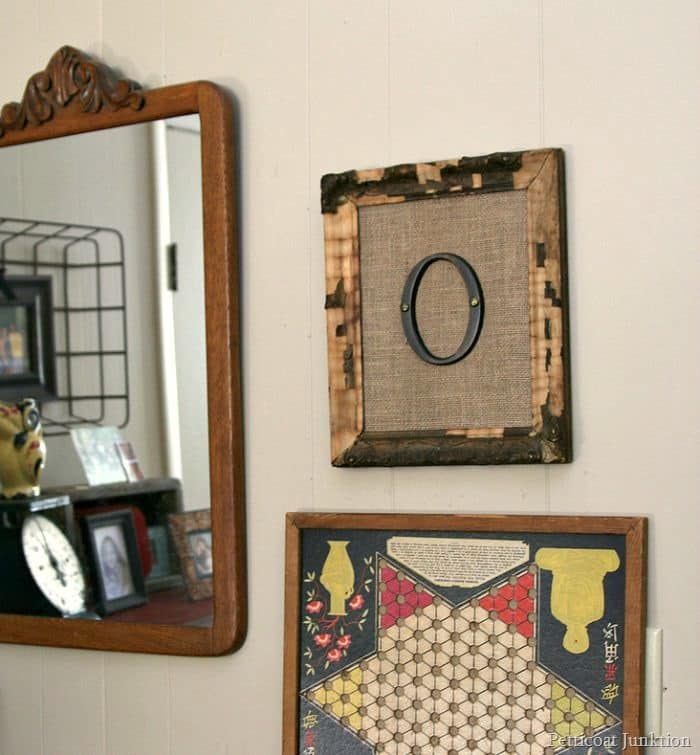 I found the vintage frame for $2 at a local flea market. Yep, I know it's falling apart. That's what I like about it…..adds character. I think the frame works perfectly with the burlap.
I have a hoard of junk stuff in my workshop. One of my favorite things to make are my hardware Angels. You can see my latest Angel creation here RosaAnne Angel | Assemblage Art.
I also manage to paint several pieces of furniture every month. If you like distressed paint, I'm your girl. I painted a lovely chest you can see here 5 Steps To Antique Painted Furniture.
I hope you're enjoying the Burlap Lovers Series, I sure am.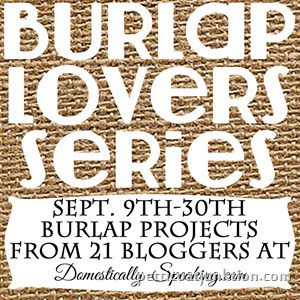 There's enough burlap inspiration to keep me busy for a few months at least.
Have a great week ya'll, Kathy from Petticoat Junktion signing out!