For the Love of: Mason Jars
Every few weeks or when my overwhelming love for something needs to be shared… I have what I like to call, For the Love Of.  This week I'm crushing on Mason Jars!  I've always loved them, but this week they've been glaring at me.  I think it's because we've been having beautiful Spring like weather for the last few weeks here in So. Cal. and my brain is already turning towards Spring/Summer décor.
For the Love of Mason Jars
Let's check out some of the beauties I found… mostly with my help of my BFF, Pinterest.
Mason Jars and Pipe Clamps for bathroom storage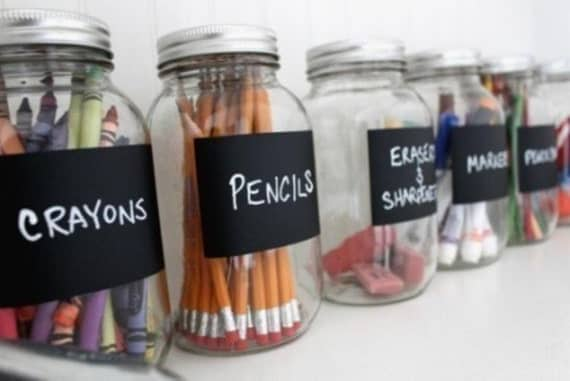 More storage ~ Mason Jars and Chalkboard Labels
Mason Jar + Burlap = Adorable Vase
Mason Jars for Party Beverages. Love this idea for a party!
These are the mason jar candle holders I made a few years back.  You can click the photo to get to the tutorial.
If DIY isn't your thing… check these out…