Pottery Barn Ribbon Wreath Knock-Off
I noticed that beautiful red wreath in the upper right last time I was flipping through my Pottery Barn catalog.  I think it's actually wood carving pieces, but I decided to make a knock-off with ribbon instead.
Here's what mine looks like…
I had an empty frame so I cut some foam board to fit.
Once the board was in, I traced a circle with a large plate.
I used my handy glue gun to glue the ribbon down about every 1/2 inch.  I looped it as you can see in the pic…
Here's a few more views…
If you haven't entered my Pick a Prize Contest yet, click HERE to enter!  CSNStores.com is hosting my giveaway.  They have over 1 million items in their store ~ great place to pick a gift for yourself or someone else.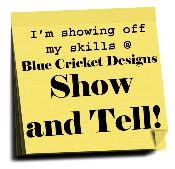 Update… Joining The Inspired Room's Holiday Linky Friday Party