Hello Paint Lovers!
I've had a lot of questions in the last weeks about painting furniture… so I thought I'd share with you the process I've used, in more detail.  First, I am no expert in furniture painting, but these are the things that have worked well for me.  If you have info or tips to share with us all, PLEASE leave it in the comments so we can all learn together.
1st ~ Remove all hardware, drawers, etc.
2nd ~ Check the piece in detail to see if there are any repairs your piece needs or wood filler.  Wood filler is like spackle for your wood.  You press it in and smooth it over your dents, cracks, etc with a spackle knife.  Once it's dry you can proceed to step 3.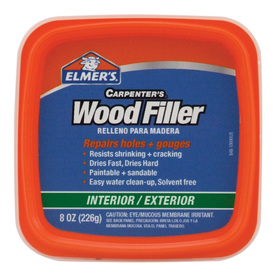 3rd ~ Sand your piece lightly, till it's smooth and the shine is diminished.  I use whatever sandpaper I have on hand, but something on the courser end. A small hand sander is a great investment for the flat areas.  For curves or details you'll have to hand sand or get a sander with all the nifty detail sanding attachments. I know there are primers that don't require sanding… I've haven't used those yet, but if you do, you need to make sure your surface is smooth.
4th ~ Primer… I've used a variety.  I normally use a cheap flat spray paint as a primer on my smaller pieces .  Both Lowes and Wal-Mart have their flat spray paint for under $1.  I just use one light coat… your piece won't be fully coated.  On larger pieces, like my armoire I've used Kilz in a can.  I gallon of primer will last you a while (I've had mine for years).  Of course you can use spray paint primers too.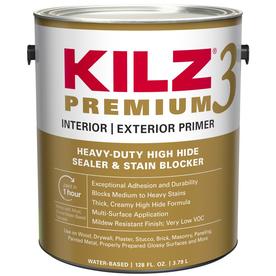 5th ~ Brushes/Roller… For furniture painting I've always used foam.  I normally start with my foam brush in the detailed areas/corners, etc.  Then I go over the whole area with the foam roller.  I work a section at a time so that it doesn't dry before I can smooth it out.  Watching the edges for drips is important.  You can always sand it down if you do get a dried drip, but it's easier to avoid that issue if possible.  I also buy foam brushes and rollers at Dollar Tree or the 99 Cent Store.  I just toss them when I'm done.  You can get a bag of 6 brushes or 2 rollers for $1!  Target has foam brushes and rollers by Rubbermaid that I think are under $2 for a bag of them & they are even better quality.  Another tip with brushes and rollers… put them in a baggie and stick them in the fridge when you need to take a break from painting.   Pull them out a few minutes before you're going to start painting and they are ready to go.  If you buy the cheapo ones you just toss when you're done with your project.
6th ~ # of coats… That's completely up to you!  I just keep coating till I've got the coverage I like the look of.  Normally 2 works, but if you painting a dark piece white, it might take more.
7th ~ Distressing… I love those sanding blocks for distressing.  Just rub it over the area you want to remove some paint… as little or as much as you'd like.  If you want to darken your distressed areas you can use glaze or some stain in those areas.  A Q-tip works great.  I just let it sit for a couple minutes and then wipe it with a wet rag.
8th ~ Polyurethane… I  only use this if it's a piece that gets a lot of touching, like my kitchen table.  I've used the can brush on poly, but I've heard great things about the wipe-on.
9th ~ ENJOY your beautiful piece!  I hope my tips have given you enough info to feel confident to try.  I'd start with a cheap Craigslist or garage sale piece, not something you love.  The more you do it, the more comfortable you will be to take on other projects… but YOU CAN DO IT!!!
Let's get some inspiration!
So what have you been painting?
Party Rules:
This is a PAINT party… so pretty please, link-up only paint related projects.

Please put my nifty POPP button in your blog post or a link back to this party in your post… that way others from your blog can check out all the paint projects too.

In the URL line, insert your blog post url… not your general blog address.

In the "NAME" line place the title of your post and your blog name (if you can fit both 🙂