Winter Wonderland Gumball Machine
It's thrift store time again and this month of I've got a Winter Wonderland Gumball Machine to share with you!  I just love these mini-scenes of winter!  Living in Southern California I only see snow if we happen to get rain and I travel up to our local mountains, so I love creating little magical, snowy vinettes of winter.
Winter Wonderland Gumball Machine
If you find a gumball machine at a thrift store I highly suggest scooping it up.
Here's what I used to make this Winter Wonderland Gumball Machine:  (affiliate links provided for your convenience)
cotton balls
mini cars (also would be cute)
mini trucks (also would be cute)
I first cleaned the gumball machine well with some window cleaner.  Then I used a screwdriver to remove the top.  I stuffed cotton balls into the base to even out the bottom, so it would be easier to place the snow on top.
Then I sprinkled on some sparkly snow to create the magical winter wonderland.
I finished it off with a few trees and a couple snowmen.
I found that using a needlenose pliers made placing the trees and snowmen a little easier.
With just a few minutes of work, you can create this cute winter scene too.
Now check out what the other ladies have been up to this month.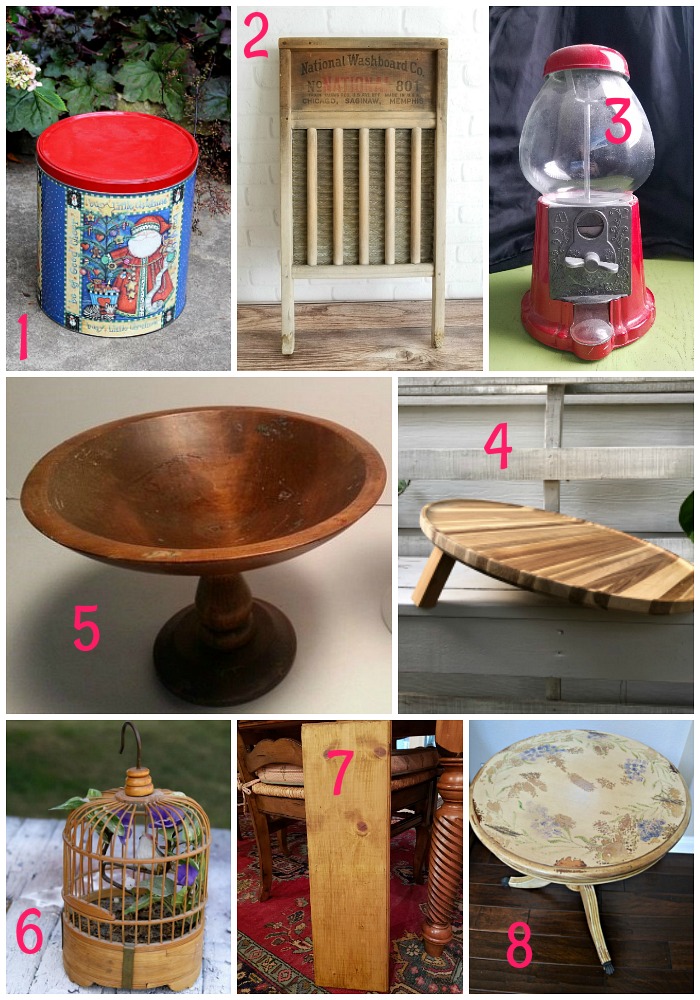 1. Mid Century Plant Stand DIY
2. Laundry Room Decor and Lost Sock Holder
3. Winter Wonderland Gumball Machine
4. Pedestal Bowl Stipple Paint Technique
6. Bird Cage Winter Snow Scene