12 Hot Chocolate Recipes to Try!
Happy Friday Friends!  We've been enjoying some pleasant weather this year so far in Southern California, but so many of you guys have been braving crazy weather.  I ADORE hot chocolate!!  It is my morning vice.  I don't do coffee, but when the weather is chilly enough I love a cup of hot chocolate and my favorite way to make it is with a few tablespoons of  French Vanilla Creamer added… divine!!  So I thought a roundup of some fabulous Hot Chocolate recipes was in order.
12 Hot Chocolate Recipes
Cookies and Cream Hot Chocolate ~ the Recipe Critic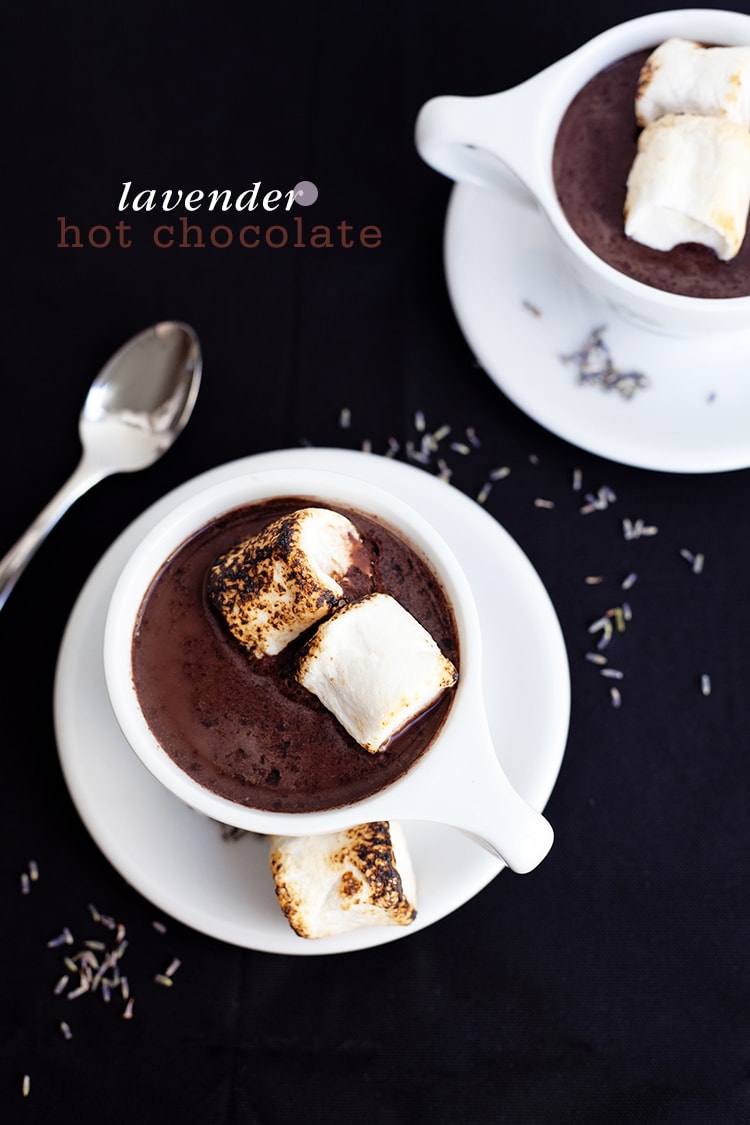 Lavender Hot Chocolate  ~ Freutcake
Peppermint Hot Chocolate ~ Fortune Goodies
Spicy Maple Cinnamon Hot Chocolate ~ Brooklyn Supper
S'mores Hot Chocolate ~ Minimalist Baker
Vanilla Bean White Hot Chocolate ~ Salt Tree
Red Velvet Hot Cocoa ~ Heather's French Press
Pumpkin Spice Hot Chocolate ~ Baking with Blondie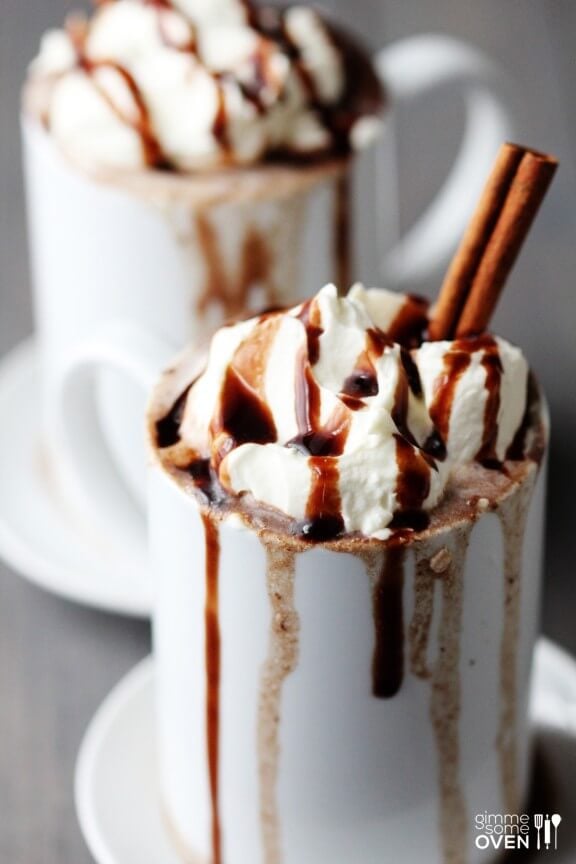 Mexican Spice Hot Chocolate ~ Gimme Some Oven
Toasted Marshmallow Cream Hot Chocolate ~ How Sweet It Is
Salted Peanut Butter Hot Chocolate ~ One Ordinary Day
Nutella Hot Chocolate ~ Mirch Masala
I hope these delicious recipes warm you up!  You might want to check out these recipe round-up posts too:
16 Recipes you can make with Refrigerated Biscuits
Have a wonderful weekend and thanks for stopping by!